Norwest Medical is governed equally by a selected board of Directors, who are experts in their specialised fields. They oversee clinical, corporate and Human Resource components of the company.
As well as agreeing the processes for providing feedback and raising concerns, our policies and procedures help define what our organisation does and how we do it.
We put safe and compassionate care of patients and clients at the centre of everything we do – our vision and values reflect this important central goal:
Our vision: to provide patient focused, high quality medical services for our healthcare communities and the general public. 
Our values:
A feeling or understanding that someone or something is important, serious, and should be treated in an appropriate way with due regard for the feelings, or rights of others.
At NorWest we treat people how we would wish to be treated ourselves.
We provide care without judgement.
Only look down on someone if we are helping them.
A strong feeling of sympathy with sadness for the suffering or bad luck of others and a wish to help them.
At NorWest we treat our patients and colleagues with care and empathy.
We listen, empathise, understand and help those patients in need.
To be professional is the conduct, behaviour and attitude of someone in a work or business environment.
At NorWest we behave in a professional manner, following codes of conduct and company policies whilst dressing in a smart and tidy way.
We provide exceptional care within our scope of practice.
Person-centred care is one of the fundamental principles and standards of care as laid down by the Care Quality Commission – the independent regulator of health and social care in England.
At NorWest we listen to the patient and family and respect their wishes as far as possible.
We understand  that each patient is an induvial and will have different needs and should be treated accordingly.
Ensure that the people who use our services are at the centre of everything we do.
Treat our patients with their best interests in mind, whilst adopting an holistic approach to their care.
If you would like more information about our visions and values, feel free to email us.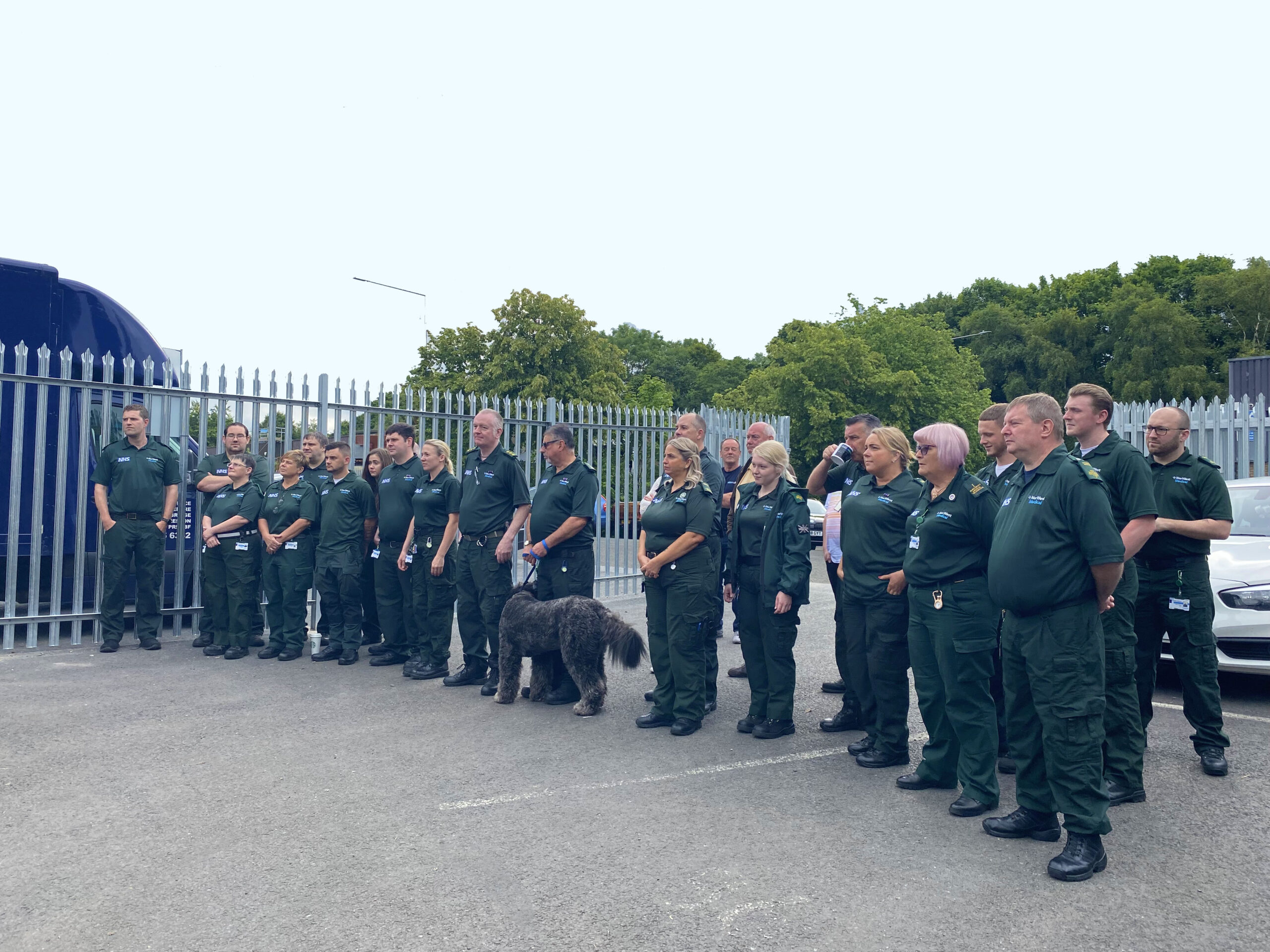 Training and accreditation
NorWest Medical supply expertly trained, uniformed and fully insured staff, for both events and patient transport services. 
We pride ourselves on the standard of our training and all staff recruited by us are trained to the required standards to ensure they provide safe and quality care. Records of all staff qualifications are held by us and can be provided on request.
Governance and compliance
At NorWest, working in the healthcare market, we understand the importance of transparency and accountability and we are committed to demonstrating how we are working in accordance with current legislation. 
We take these responsibilities seriously and have structures in place to ensure good governance of our services, that we continuously learn from experiences to help us improve the safety of those in our care.
Read more about our clinical governance
Patient Experiences: Complaints / Feedback
In the event that you wish to give feedback about the service that you have received then please click the button below.
Give Feedback